Chris Brown claims he's working on joint album with Drake
Chris Brown prepares to give fans what they want. The "Go Crazy" singer is singing a collaborative album between himself and Drake. R & crooner appeared on The Fat Joe Show on Instagram Live and shared that he and the rapper might have a joint venture in the works.
Fat Joe asked him if there were any plans to do a collaborative project, similar to the 2002 collaborative album The Best of Both Worlds by R. Kelly and JAY-Z. "Yeah." Brown said, "I think we wanted to shock the world." "We have some songs. We definitely have some songs. We got some heat … it would definitely be something to work on and it would be crazy. "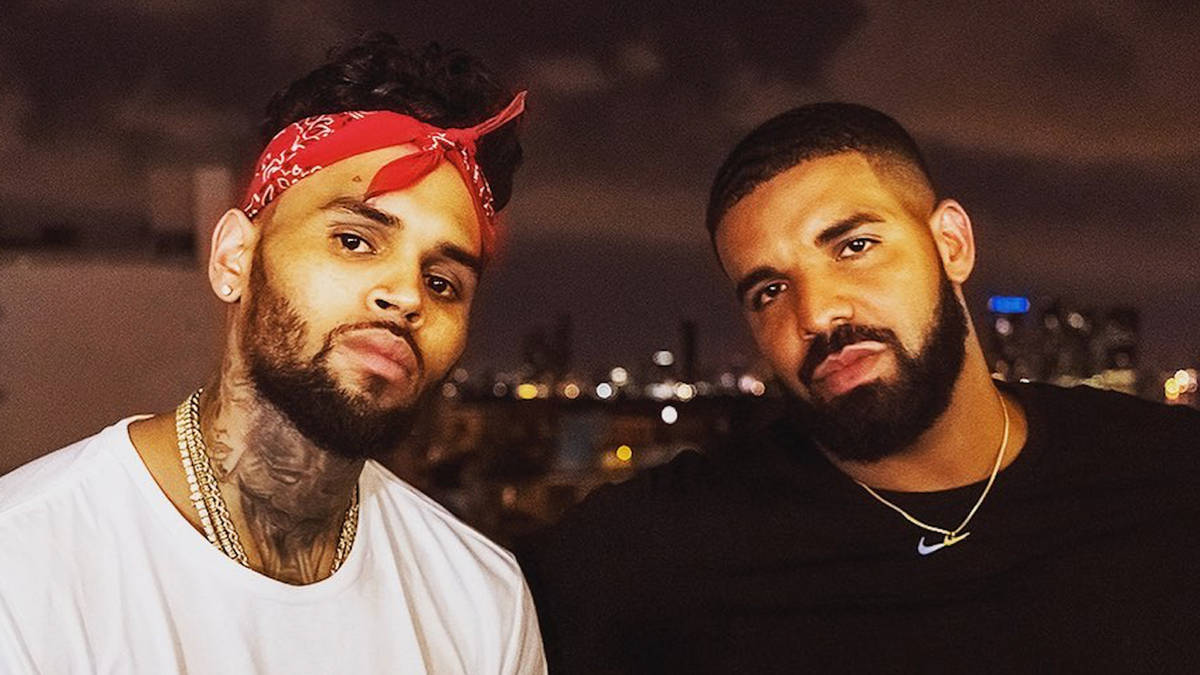 Drake Joins Bryson Tiller in "Outta Time"
Bryson Teller, Drake
Fat Joe responded to praising the decision as well as the duo's ability to create timeless music such as their hit song "No Guidance" of 2019, which Joe says is still feeling fresh. Terror Squad rapper said, "This is going to kill everything, man." "This sh-t is going to kill everything because when I still hear it, it looks like it's brand new. It feels like it just came out today. This is a tough thing to do."
"Drake and Chris Brown's album." The rapper added, "Lean Back," It made me bored.
"It will definitely be something we are working on," said the singer. "That would be crazy."
"This will be the biggest album ever made … bigger than the Beatles, all of it. I promise this will be bigger than the Beatles. I'm so happy the fans, because fans are able to see Drake and Chris," said the rapper. Brown puts together an entire album, and a bunch of works. This madness. "
Chris Brown became the first R&B artist to achieve Billboard's Hot 100 entries
Chris Brown
When asked if he will participate in the Battle of Versus, Brown said that the only person he will face is himself. He said, "I feel like the character of the state, like songs, if I just sit there and push the play." "I have so many songs, I can only perform the features themselves for the people I have worked with. Features."
The pair released their song "No Guidance" in June 2019. The track debuted at number nine on the US Billboard Hot 100 chart, making it the 15th song of Brown's ten best songs and 34 of Drake's top ten songs on the chart.